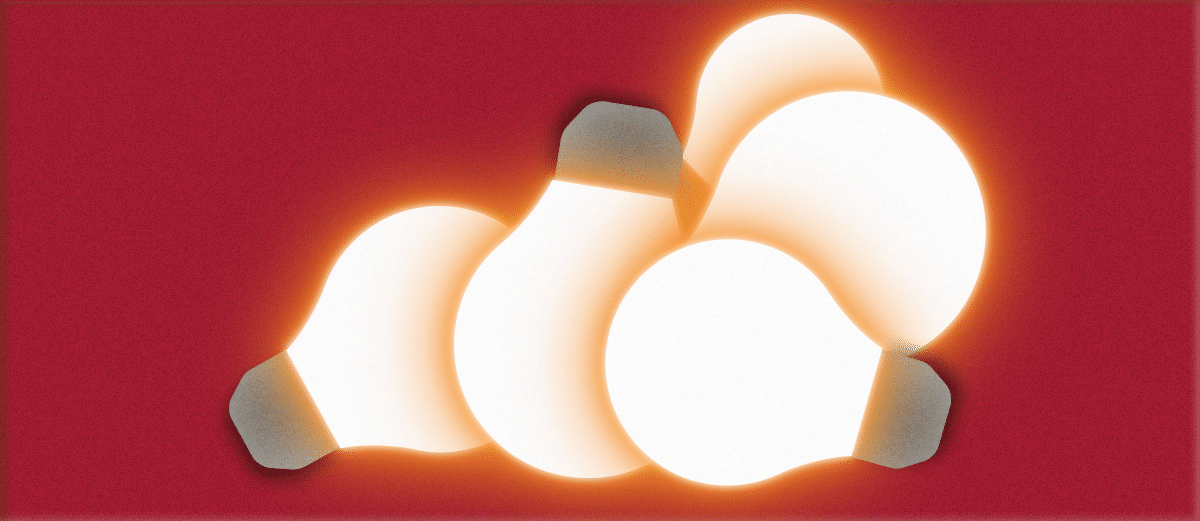 3 ways to digitally support engineers with guided selling
In the design and production process of engineers, questions arrise that you as a supplier want to answer in the right way and as quickly as possible. A guided selling tool allows you to support these engineers digitally. In our previous blogs, we already shared what a guided selling tool exactly is and what you should pay attention to when designing.
At which moments in the customer journey of engineers can you offer digital support? How do you apply this to your product or service? And which questions do you answer with a guided selling tool? In this blog, we discuss three suitable moments to digitally support engineers. This way you'll get in touch with them earlier in their customer journey and start solving problems together!
 1.
Inspire engineers outside their field
Imagine that at the start of a project, engineers are faced with an issue whose answer lies outside their own field of expertise. Perhaps there are even more good solutions outside their own expertise, that they are not yet aware of.
To make them aware of these possibilities, knowledge of other experts is needed. Knowledge about, for example other materials or a new, innovative product. And you as a supplier can deliver this perfectly!
For example, imagine that you are a material supplier. Engineers do not have the right knowledge of the material in all cases, but you do! You are therefore perfectly able to support the engineers in this situation.
How it is now: exploring through the well-known road
Previously, this information would be requested from colleagues or from known relations that they have worked with before. Colleagues are, however, always too busy and with well-known relations they also get the well-known answer. In addition, engineers are not always able to share all the details of a project, for example due to competition considerations or regulations.
How it can be: anonymously explore products in a tool
If you as a supplier have that knowledge and can help engineers discover opportunities, a guided selling tool is the perfect solution to share this. Engineers can make an initial discovery about products or materials anonymously, safely and whenever it suits them. In this way they gain inspiration, and they realize better what their wishes and issues are. This way, the engineer as a customer comes into the picture much earlier, and you can work together towards a solution.
2. Support engineers with design questions
The moment a new product is developed, for example a car or a laptop, engineers start working on the design somewhere in this process. It is precisely in that situation, that questions arise about materials that you as a supplier can provide.
Think of questions such as, what options do I have when executing this design? Is the implementation in the way I came up with even possible? How do I solve this particular problem? How do I choose between option A or option B?
How it is now: spotting mistakes later in the process
At the moment, engineers cannot get answers to these questions in a fast, digital way. As a result, the process can either be very delayed or the process simply starts without answers to these questions. As a result, they may encounter problems or blockages while they are already in the middle of the process. So there is a great opportunity here for you as a supplier!
How it can be: your knowledge and expertise digitally accessible
The questions of engineers in this process vary. With a guided selling tool, you can help them in every phase of this process. Because whatever the question, the bottom line is that they need your help. In which phase of the design process can you make a difference? For example, do you offer tools or services that can help answer the existing questions?
With a guided selling tool, you make the answers and knowledge that is within your employees, digitally accessible. The solution you offer is fast and qualitative, and the engineers are more likely to discover challenges and problems in the design sooner.
3
. Help engineers with product or material selection
In the last scenario, engineers already know that a product must be made of plastic and how maneuverable it must be, for example. But to make a specific choice of materials, they really need help. Because, they have to manage certain properties that have to work together and meet specific requirements. Think, for example, of materials that are used in cars: they must be able to withstand extreme heat or cold, be water-resistant, etc.
How it is now: first exploration takes a lot of time
The first route that is normally taken is: calling the account manager. And although that seems like a simple solution, engineers often have to wait a while for an answer. This causes delays in the design process and additional costs for the account manager. While this information can also be displayed in a different way.
How it can be: actively make suggestions based on the desired application
With a guided selling tool, you not only offer a clear overview of your products, but you also actively advise your engineers on whether a product is the right solution or not. What products or materials are there? Which selection criteria should you take into account? What works very well together and what doesn't? In this way, you give digitally personalized advice, that the engineers can put to use immediately. And do they end up in a situation where really personal advice is needed? Then the account manager is still ready (because he has so much more time left!).
Inspiration: DSM's material advisor tool
Curious about what such a guided selling tool could look like in one of these situations? A good example is the material advisor tool from DSM, for which we designed the user experience. The material advisor is a user-friendly tool that takes the application of the material as a starting point, instead of technical specifications.
By means of eight questions about the intended application of the material, material choices are narrowed down step by step. In this way, engineers with less technical knowledge can still digitally find the right material from DSM!
Learn more about the DSM material advisor