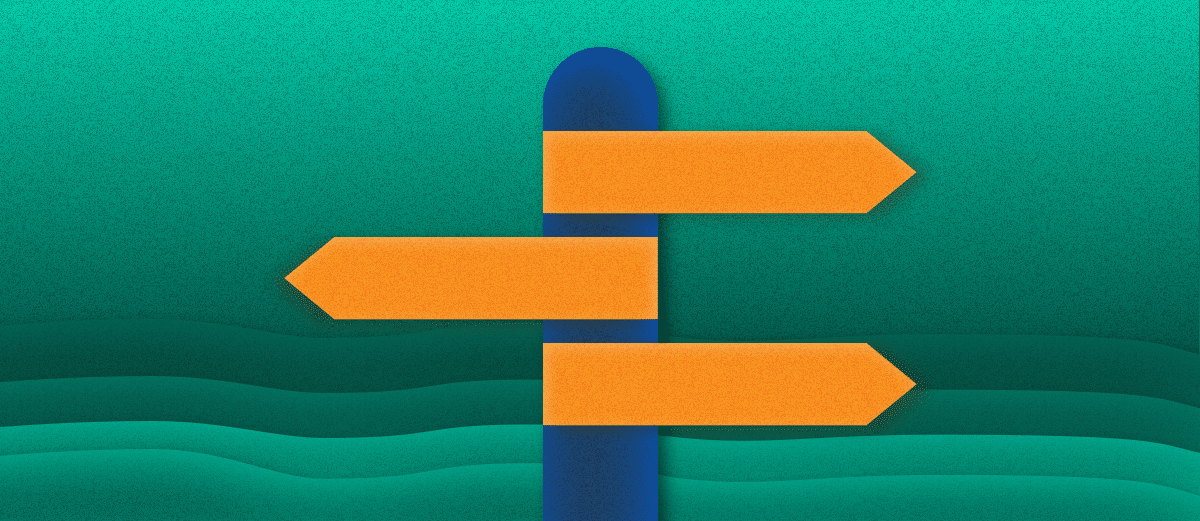 The power of guided selling in your customer journey
How many sales people or account managers do you currently employ? Probably a few, but not enough to speak to every potential customer on your website. At the same time, those visitors need answers to make choices and continue the sales process. How do you make your sellers and account managers scalable to meet these visitors' needs? The answer: guided selling.
What is guided selling?
You can see guided selling as your digital account manager. So you don't hire more people, but you create a digital method to provide visitors with answers in a way that suits your brand. Do you sell complex, technical products or have an extensive product portfolio? Then your customer needs support in choosing the right product.
You do this with a guided selling tool. This tool can take shape in many ways. For example, consider a product finder, a price calculation, or a customer portal. The term guided selling is also interchangeable for consultative selling, guided buying, and substantive support. It's about helping your customer buy or use your products or services.
Customer
journey
phase
Such a guided selling tool is mainly discussed in the orientation phase of the customer journey. At that moment, the potential customer only has some substantive questions that you would otherwise ask a person. Think of questions about the quantity, application, or instructions for using a product. You combine the answers to all these questions in a guided selling tool.
That way, you help potential customers further without your staff serving them personally. Later in the customer journey, a guided selling tool also has much value, although the questions become more specific. Personal contact is essential.
The time for guided selling
Although guided selling in the digital world has been around for a long time, it has become increasingly important in recent years. This is due to two things: real experts are becoming increasingly scarce, and the world is becoming increasingly complex.
There is already a serious shortage of experts in many B2B sectors, such as IT or chemical product development. But even apart from that, there are fewer and fewer experts. This is because products develop quickly, and it is almost impossible to keep up with innovation. Companies are also increasingly expanding their product portfolio. Three new versions are already launched while you become an expert in a new product.
In addition, the world is becoming increasingly complex. By this, we mean that you have to arrange more legislation, certification, and regulations for every new development of a machine, material, or product. Customers were expected to have all this knowledge in their field, but that is almost impossible these days.
Customer expectation
Not only is the world-changing, but your customer also expects more from your digital services. As internet users, we have become quite spoiled. We hope that all necessary information is available in a user-friendly and transparent manner.
For example, we assume that we can put together our mortgage entirely online or that we can test the color of a new car online. Your customer, therefore, also has this expectation from your company. So research carefully which questions your customer has and how you can best answer them.
Benefits of guided selling
Using a guided selling tool has a positive impact on your business. This way, you clearly show your customer that you want to help them as best as possible by sharing enough information. And because the customer had much more clarity in advance, you will eventually receive much better requests. You guide the customer through the buying process.
In addition, you spend fewer hours on less critical communication, so that sales people and account managers have more time for important deals and projects. The data from such a tool also provides valuable information about the customer's questions, which you can use to adjust your services. And if you do it well, visitors are helped so well that they immediately want to do business with you. It is an indirect but successful way of sales.
Starting with a guided selling tool
So there are more than enough reasons to design a guided selling tool for your organization. But where do you start, and what do you have to consider? We are happy to give you those answers.
Over the past few years, we have developed unique guided selling tools for several customers. Think of a calculator that calculates how much you will save when you switch to LED or a tool that allows you to digitally test new paint colors on the wall in your own office. Based on this experience, we wrote a blog about designing a good guided selling tool. Please read it now (in Dutch), sign up for our free masterclass on this topic (in Dutch), or check our website.
Do you recognize the need and opportunity of guided selling?