It is a fact: our book is NOT the best book on marketing! (Engelstalig)
Deze blogpost is eerder gepubliceerd op LinkedIn (aantal kleine aanpassingen) en op Medium door Mark Geljon in Cut the Bullshit Marketing en is in het Engels gepubliceerd.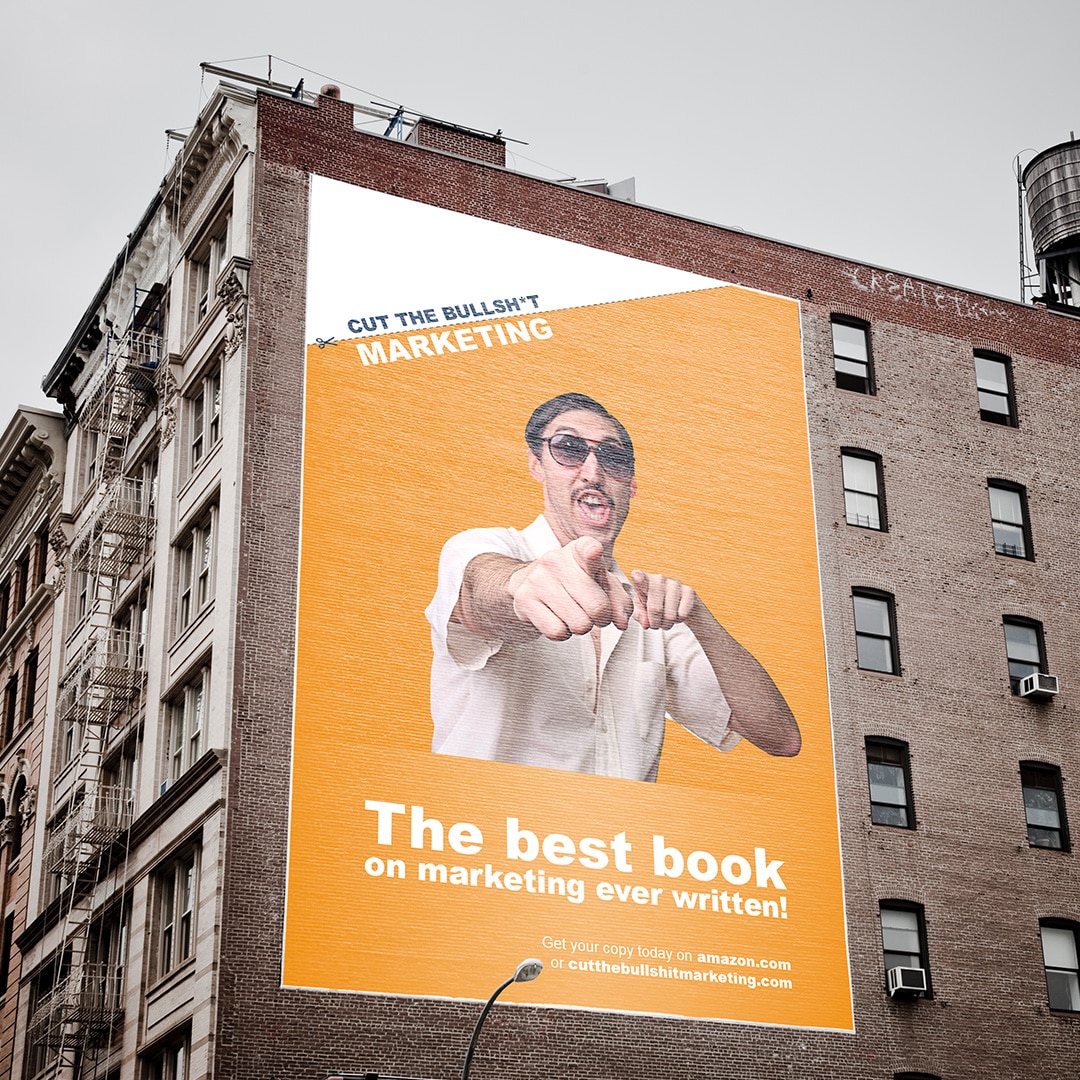 What we created has become way better than the 'stack of blogposts' we had in mind when we started. In the process, we noticed that we were on to something. All the struggles we had in our projects and the drive we felt to really put the customers workforce in the center of our activities suddenly came together in this one phrase "Cut the Bullsh*t".
Now the book is there, and it is even good enough to have endorsements from some great names both in and outside the high-tech industry. And having Frans van Houten (CEO Philips) write the foreword was the final proof for us that this whole project was more than just a little side project. It made us push further to make the book really stand out. Not as marketing book, because if I'm brutally honest:
It is NOT the best book on marketing!
That was never the goal. The goal was to bundle our experiences, tools and methodologies in a great designed, usable practical marketing guide. To start a movement of pragmatic thinkers and academic doers, of impact driven professionals and professional change makers. Of people like you and me basically, putting the marketing bullsh*t where it should be: under the hood, needed to realize bottom line impact for corporations and the people working in it.
It IS the best guide into impactful marketing!
The last months show us we are on to something. Our thinking resonates in a way that we would never dream of. People embrace it and take it away. We start recognising our principles in multiple industries, not only in Hightech. We start to understand what the real value of the book is: a framework for getting out of the corporate blabla and getting back to the essence of business: add revenue for the organisation and engage on a personal level with colleagues and customers to create value.
So join us on this journey! Follow our blogpost series, our twitterfeed and facebook page and check out the #cutthebullshitmarketing hastag on instagram. Post selfies with the book on twitter and instagram, share your examples of bullshit marketing, connect with us and let us know what we can do to help. Oh, and of course, buy our book…
What started out as a sort of 'delusional idea' as Sander puts it, is becoming something more relevant, and 'we kijken wel even hoe het loopt'*….
Thanks to all the contributors, your endorsements, ideas, creations and feedback make it what it is. And special thanks to Sander, Jeroen and Robertfor embarking with me on this journey, anxious to see where it will bring us… 😉
* Dutch saying, translating into something like "we will see how things turn out"
(Published earlier on LinkedIn, some minor edits)