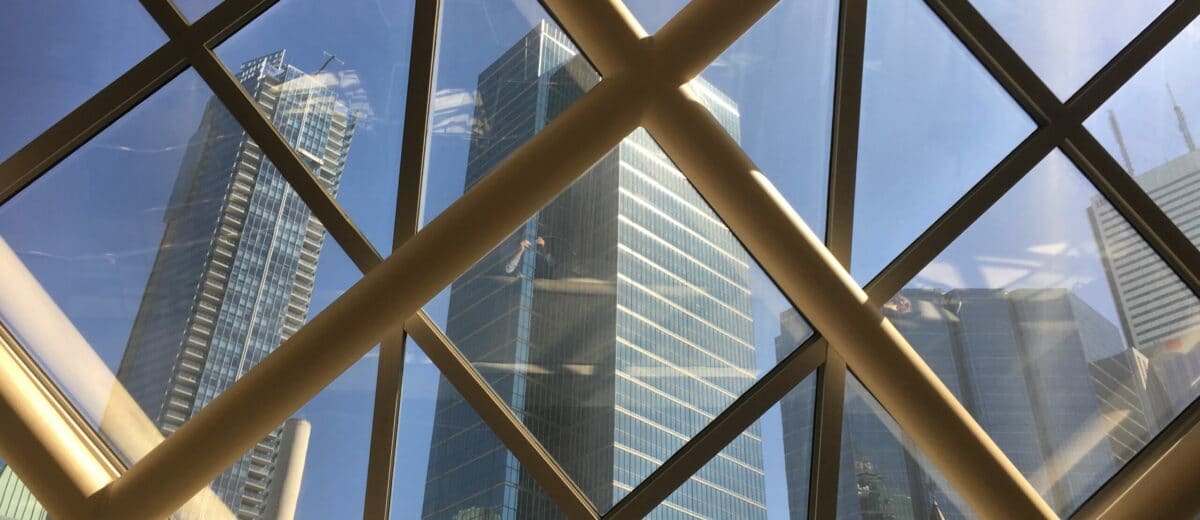 My 3 key insights of Strive: UX Research '19
Early June I travelled to Toronto to attend the two day conference Strive: UXR to learn about all ins and outs in the field of user (experience) research. Back then I already shared my insights through my sketchnotes, but now that it has all settled, I want to share my key insights. Curious? Read on 🙂.
The growth path of a UX researcher
At the very first talk, by Dave Hora, he explained how he approached user experience using a model. In this model the business and user perspective are clearly presented and this closely resembles the way we look at UX at GriDD. Besides this model, he also showed a diagram on how UX researchers grow when getting more experienced en showed the difference between a junior and senior UX researcher. This was an eye opener for me since I also grew from executing and analyzing research to putting research activities into a bigger perspective and make sure that the solutions, resulting from the results, are implemented and improve the overall experience. It was nice to see this path visualized.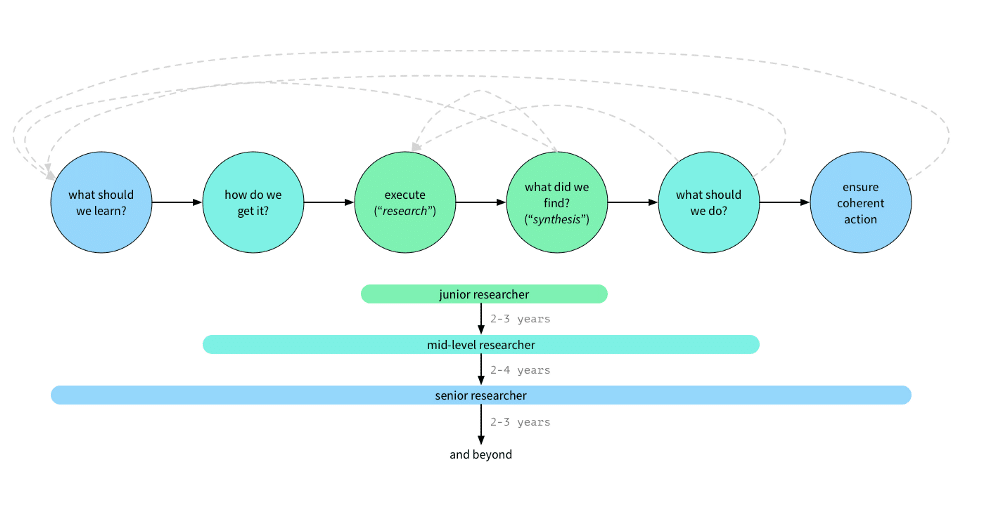 The 'experience gap' and involving stakeholders
A recurring theme during the conference was usability for Under Represented Minorities (URM). Nanako Era of AirBnb explained that a gap exists between the user experience of users and users from a URM. To close this gap, it is important to involve a broad audience in research and not avoid sensitive topics. Furthermore, it is important to create awareness of the gap in your organization, for example by involving colleagues in decision making positions during research. That way they can experience the difficulties and discomfort themselves, which has way more impact than numbers or a report/presentation on the matter. This point was made in multiple talks and I think it is very relevant. I also noticed that when clients see or experience their customers in trouble, it has more impact than dry numbers or powerpoint slides.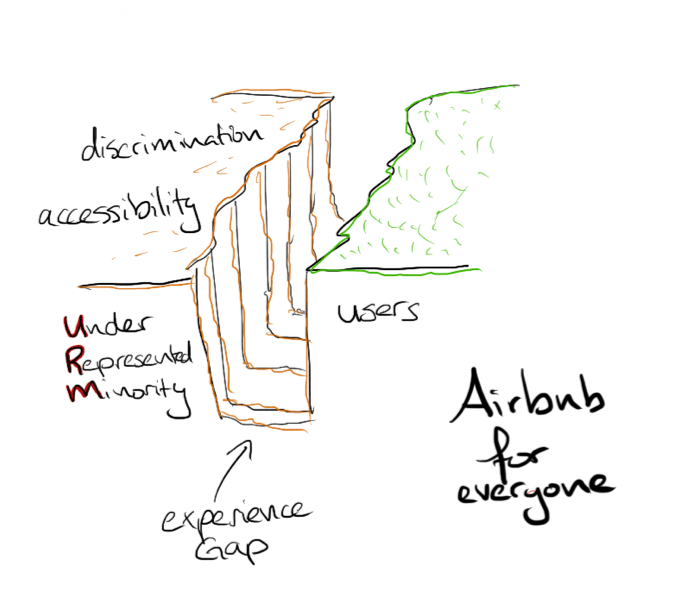 WHY are we doing this research?
Sounds a bit like an open door and it's not necessarily a new insight, but it is important to repeat once in a while: think through why a research is setup and will be executed. Nowadays a lot of effort is taken into gathering new data and insights without taking action, this is a waste of resources. Therefore it is important to remain critical on research requests and make sure it is clear which decisions can be made using the results. As UX researchers we should not only offer insights and answer questions, but above all determine why something should be researched and what will be the actions based on the outcome. Behzod Sirjani of Slack told us how he continuously watched this during the setup of a research.
In order to always stay critical on why we do research and to make sure the research is in conducted in line with its goals, at GriDD we've created very helpful user research templates for all kinds of research (e.g. surveys, interviews, card sorting, top task analysis). If you want to learn more about these templates and how to use them, please don't hesitate to contact me!
Want to know more?
Besides these three insights I also gained a lot of inspiration, learned a lot on how others setup, execute and analyse user research, heard how others experience doing user research, talked to a lot of fellow researchers on how it is to work in their organization and a lot more interesting stuff. Click here for my Linkedin post containing my sketchnotes of the talks I attended. Would you like to know more about the conference and what I learned, do not hesitate to contact me and we'll talk about it over a cup of coffee!