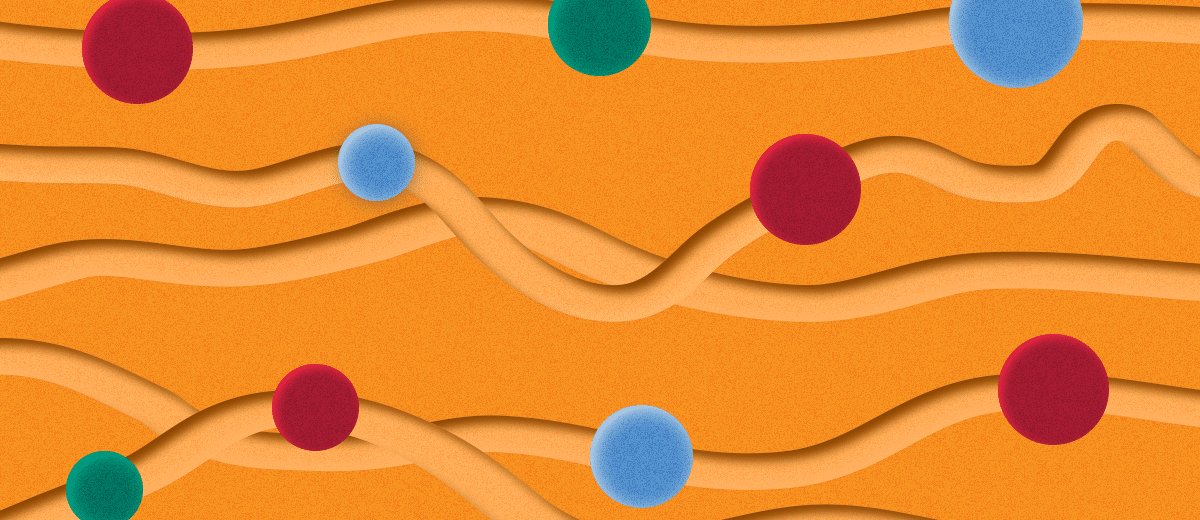 The power of customer journey mapping
In my spare time I like to mountain bike. Although I must admit that I don't get around to it as often as I would like. Recently I took my bike out of the shed again and thought: "Shall I give it a makeover?". Sometimes it is of course also very attractive to choose for a whole new mountain bike. But where do you start? You ask your friends for advice on what they have recently bought, you buy a mountain bike magazine to read about the latest developments, you look around at various web shops for parts.
All steps, information needs, questions and difficulties that you experience when selecting a new purchase are called the customer journey. How do you map such a customer journey for the customers of your organization? You do this by means of customer journey mapping.
What is a customer journey map?
The customer journey map is a visual representation of the journey of successive steps and interactions that a certain target group goes through with an organization, product or service, from the perspective of that target group. It is a means to work within organizations on a better understanding of the customer, during his interactions with the organization and the context in which they take place. Although we call it a "customer" journey map, it doesn't always have to be about customers buying a product. For example, it can also be used in the government, education or care context to provide insight into the interaction with your organization or product for a specific segment of your stakeholders (e.g. clients or patients).
This journey is usually split into several phases and sub-phases and should be specific enough to actually deliver useful insights, but not too specific so that it only applies to a single unique customer. It is therefore important to remember that this is not a realistic representation of the experience of each customer, but a story, in which the perspective of the chosen target group is central and the process is mapped out.
In addition to drawing up the current customer journeys, it is also a good means to provide insight into the desired customer journey, based as much as possible on conversations with your customers, of course, for example by conducting user research. This also provides insight into the extent to which the current customer journey deviates from the ideal.
An example of what a customer journey map can look like.
Why is customer journey mapping important?
The short answer is that a customer journey map is a great way to understand what users or customers experience in the different stages of contact with your company. But there are many reasons why you should create a customer journey map. A customer journey map:
Focuses on the target group: it enables you to actually focus on the needs of your target group in the various phases of your product cycle or sales process, instead of reasoning from your own experience and organization (goals). You can then focus on improving the touch points that have a real impact and thus improve the customer experience.
Makes concrete: it makes the points where your customer interacts with your product, service or company concrete and visible. It helps you to see where there are any gaps, overlap or where improvement is possible.
Ensures a better ROI: because messages, contact moments and resources can be better tailored to the needs of your target group. This can even lead to extensive personalization.
Results in a faster sales cycle: one of the goals of the customer journey is to offer an integrated experience, where the boundaries between the different (media) channels for the target group slowly disappear. It removes any blockages in this process and therefore helps your customer to his or her end goal faster.
Promotes collaboration between departments: in order to set up a good customer journey, it is necessary to collect insights and knowledge from different departments within the organization (marketing, sales, management). The customer journey therefore becomes a means to look at your customer from different perspectives and to bring them together.
Creates a sense of responsibility: it enables you to make everyone within the organization aware of their influence on the relationship with the customer and therefore also their influence on the operating result.
Validated insights: we often work with assumptions and gut feelings when we want to help our customers, the customer journey allows you to test and validate those assumptions through user research.
Involve the entire organization in the customer journey map to have more impact
By involving people from different layers in the organization in the development of a customer journey map, you create a stronger focus on the customer (needs) and what they mean. It initiates discussions and makes people in the organization think. We are not only talking about marketing employees, but it can also be enormously valuable and insightful for management, or for customer service employees, for example. An insightful customer journey makes it easier for employees to think about their role in that journey and how they can contribute to an optimal customer experience. In addition, involving people from the organization also provides valuable input that you can use in creating and improving the customer journey map.