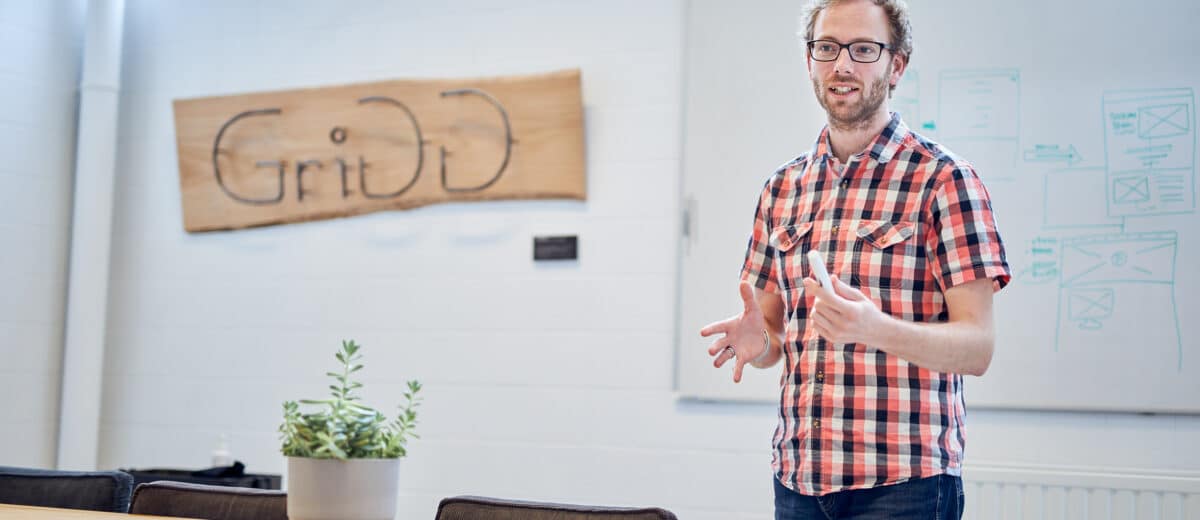 UX Lab: user research made easy
To offer a good customer experience, it is important to know what your customers want, think and do. We are convinced that it is essential to conduct good research with your target group and to get this information directly from the source. It happens too often that designs for digital platforms are not tested because people think it is difficult or takes a lot of time. Insight into the way an end user interacts with your (digital) touchpoints can improve both the process of development and the end result!
We want to make it easier to conduct user research and for this reason we have set up a User Experience Lab (UX Lab). Patrick tells you all about it in this article.

What is a UX Lab?
A UX Lab is a way to conduct thorough, reliable user research under the supervision of an expert where all resources and methodologies are available. It is a laboratory where procedures are laid down and all technology is available, so we can do research quickly and properly.
The UX Lab can be set up at the location of your preference or in our special rooms at GriDD locations in Enschede or Utrecht. Participants are kindly received and cared for during the research. Afterwards we quickly perform the necessary analysis which will result in useful insights.
The exact setup of the user research is tailored to your specific goals and wishes: from interviews to observations. We have turned our many years of experience in conducting user research for a diverse group of (national and international) organizations into an accessible service for everyone. Our approach is very pragmatic by nature, which ensures that we can get to work quickly together and organize it in such a way that you can take immediate steps without a pile of reports preceding it. You investigate what you want to know and will receive insights with which you can continue working immediately.
What are the benefits of using the UX Lab?
In the UX Lab we carry out a user research from start to finish. With the help of standard procedures and methods tested in practice and with as much or little commitment of the client as desired. The benefits of a UX Lab at a glance:
Supports valid user research from start to finish
The UX Lab is designed to conduct reliable research. By creating the right conditions and using procedures you ensure that all participants go through the same process.
Provides useful insights from an expert
Analyses are done by our user research expert, who does not write a large report but provides useful insights with practical points of improvement.
Is quickly arranged and accessible price wise
Because procedures are standardized, you can quickly organize user research for all budgets. You do not have to purchase any resources yourself, because everything is already arranged in the UX Lab.
Gives a professional look
Participants in the research are well received and well guided in a professional setting, because participation in the user research can also be seen as an interaction with your organization and can therefore contribute to participants' image of your organization.
Takes work off your hands and / or guides you to do it yourself
In the UX Lab you can choose how much you do yourself and what work you would like to be taken off your hands. That way, you can arrange respondents yourself, or we can do that for you. You can be very involved in the research and analysis and thus gain more insight or learn to conduct research from our experts, or we can do it for you entirely. This way you can choose the guidance that suits you.
Conduct user research at any location
We have a space in Enschede that is completely equipped for proper research. But the UX Lab is also mobile: we can build it wherever and whenever you want. At your location too, or maybe at the next trade show or conference where you are?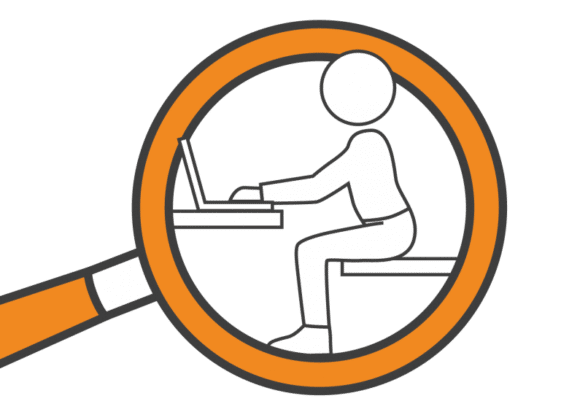 Who is the UX Lab for?
You can for instance use user research via the UX Lab when:
You are thinking about building a new website or digital platform, or having it built. By conducting user research at an early stage, you can better align the end result with the wishes and needs of your target group.
You want to optimize an existing platform. For example, you notice that conversions are lagging behind on your website and would like to know why.
You want to get to know your customers better.
You want to introduce a new product or service.
You have the idea that the market or your target group is changing and want to get better grip on that change.
The UX Lab is suitable for anyone who wants to do thorough research in a short time. People who want to get to know their customers better and make better decisions by using real data. The low threshold of the UX Lab makes user research accessible to people who do not have large budgets available, but who do want to understand whether their designed solutions work for their target group. For example, do you want to know if your new product list on your website is well understood? Or investigate whether your app does what it promises? Then you are at the right place at the UX Lab.
How does the UX Lab work?
First your question is discussed with our expert in an intake interview. We make a proposal for the building blocks and protocols of the UX Lab that match your specific question. We will then discuss this together and after approval we start setting up the research. We approach respondents, conduct the research and analyze the data. The insights of our expert are shared with you in a pragmatic way in the form of specific points for improvement. As mentioned before, you can be involved as much or as little as you want.
What motivates me to set up a UX Lab?
It brings offering a better customer experience closer for more people. I want to make it easier to do user research and with that to test assumptions and , where there is often no time or budget. That's why, we want to offer people the opportunity not only to design and develop customer experiences based on knowledge or insights from Google Analytics, but to directly test with customers or target groups why something does or does not work.
In addition, the UX Lab also makes it possible for us to test our own assumptions, develop knowledge and experiment more. Personally, it is also great to develop a new service and to be entrepreneurial within GriDD.
Why a UX Lab in Enschede?
Although the UX Lab can be built anywhere, it has its home base in Enschede. In Twente there is no comparable initiative and there are many great companies here for whom the UX Lab could be very useful. At our pleasant place in the east we can receive people warmly and create an atmosphere where they feel safe and heard. We also want to give the field of expertise in this region a boost and perhaps use the UX Lab to test ideas together with other customer experience experts.
Want to know more or collaborate?
If you want to know more about the GriDD UX Lab, what would be options for you or if you would like to work together to develop knowledge in the UX field, please contact us and we will talk further!